Itty Bitty Kitty Lavender Lemonade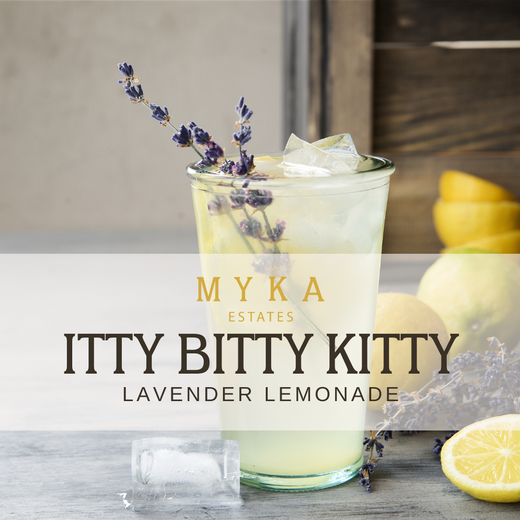 Recipe Date:
June 6, 2023
Measurements:
Imperial (US)
Itty Bitty Kitty Lavender Lemonade is the perfect beverage for relaxing at home or hosting a summer party. You can make it in advance and have it ready to enjoy at any time. You can also make this a sparkling cocktail by adding a splash of sparkling water or sparkling wine.
Ingredients
1 Itty Bitty Kitty Blanc
1/4 cup Simple Syrup
1 1/2 Lemons, juiced
1/2 Lemon, thinly sliced
Lavender Buds
Ice
Directions
Mix all ingredients except for the ice and garnish together in a pitcher or large container. Refrigerate for an hour before serving to let the flavor develop.
To serve, fill glasses with ice. Pour lemonade over the ice, allowing some of the lavender and lemon to spill into the glass. Garnish with additional lavender and a lemon slice on the rim. Cheers!
Cook's Note: depending on how tart your lemons are, you may need to add more simple syrup. I start with a ¼ cup and adjust after tasting.
Sign Up For Our Newsletter
Keep up to date on the latest Myka Estates news! We promise to keep it interesting.