Orange and Raspberry Rosé Sangria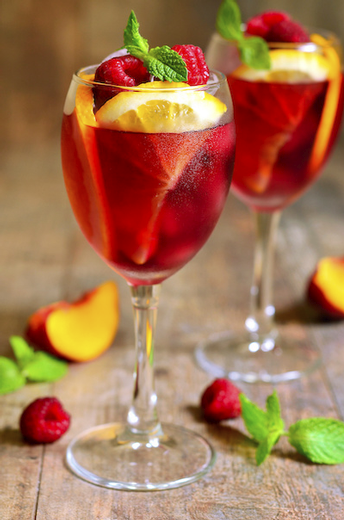 Recipe Date:
May 20, 2022
Measurements:
Imperial (US)
Nothing says summer better than a good Rosé. This is a delicious Rosé Sangria to enjoy poolside on any hot day, it's easy to make too! This refreshing sangria made with fresh oranges and sweet raspberries will easily become your new summer favorite.
Ingredients
1/4 cup Sugar
1/4 cup Orange Liqueur
1 pint Raspberries
1 cup Sparkling Water
1 bottle Myka Estates Rosé
1-2 Navel Oranges, sliced
2 tbsps Brandy (or liquor of choice, such as vodka)
2 tbsps Lemon Juice
Directions
In a large pitcher, combine lemon juice, brandy (or other liquor), sugar and orange liqueur. Stir until sugar has all dissolved.
Stir in our Rosé, orange slices, and raspberries. Refrigerate until ready to serve.
Top with sparkling water and add ice just before serving. Enjoy!
Preferably allow this an hour or longer to sit and be refrigerated before serving. The longer it soaks, the better it tastes!
Sign Up For Our Newsletter
Keep up to date on the latest Myka Estates news! We promise to keep it interesting.