August 10, 2020 | Winemaking | Team Member
Guide to Nebbiolo Wine
Nebbiolo - Italian: [nebˈbjɔːlo]
If you are a person that likes your wines big, bold, and red, then let me introduce you to a wine that you need to try. Meet Nebbiolo! It's widely known as the grape that goes into Barolo and Barbaresco, two of the world's most sought after and expensive wines. It should definitely be on your "to taste" list.
What is Nebbiolo wine?
Nebbiolo is an Italian red wine grape variety predominantly associated with its native Piedmont region. The name is derived from the Italian nebbia, meaning "fog". During harvest, which generally takes place late in October, a deep, intense fog sets into the Langhe region where many Nebbiolo vineyards are located. Others say that it is the fact that the best Nebbiolo sites are located above the fog that collects in the valley
Where are Nebbiolo grapes grown?
Even though Nebbiolo only makes up around 8% of the grapes grown in Piedmont, more of this grape is grown here than anywhere else in the world. That is despite it being an essential part of two of the country's premier wines. Nebbiolo is rarely grown anywhere else in Italy.
Much like Pinot Noir, Nebbiolo can be a difficult variety to grow. It flowers early, ripens later than most, and can struggle when it does. It also prefers specific hillside locations and clay- and silt-based soils - which makes the California Sierra Foothills a fantastic location to attempt this amazing varietal.
What does Nebbiolo wine taste like?
Nebbiolo wines both look and smell light. They are usually quite welcoming with red fruit and rose aromas meeting the nose in a sweet embrace. It is sneeky though, the second it goes into your mouth everything changes. If you never really got the concept of "grippy tannins" before, you will now! Leathery delight will cling to your mouth and fill your palate. Expect that to be followed up with a gorgeous mix of flavors like cherry, coffee, anise, and that earthy love you crave in a bold red.
So wait, why do Nebbiolo wines look so light, despite being so massive and tannic?
Young Nebbiolo wines do have rich color! The thing is the color fades really quickly. Here's the science - Nebbiolo's anthocyanins (water-soluble pigments) contain very few stable colorants and easily oxidized peonidin and cyanidin glycosides, this combination gives you rapidly decolorized wine over a short period of time. I told you it was sneeky.
What food should Nebbiolo be paired with?
This is one of my favorite wines to pair with food because I love Chinese food and it is just a delightful pair. Why? With such a large amount of tannin, you'll want to pair these wines with foods that feature fat, butter, and olive oil, and nothing really lean. I get it, the first thought here from everyone will always jump to rustic, Italian fare, and, truly, that's a great place to start. Just do not sleep on pairing Nebbiolo with savory Chinese dishes or your choice of spice-driven Asian cuisine.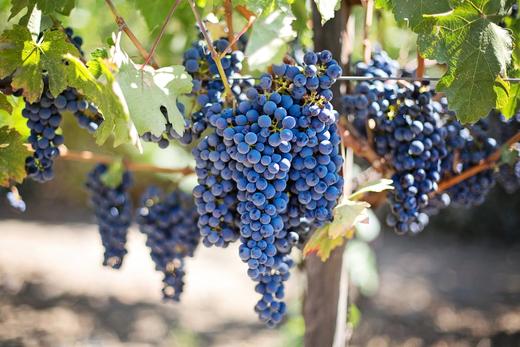 Comments
Commenting has been turned off.
Sign Up For Our Newsletter
Keep up to date on the latest Myka Estates news! We promise to keep it interesting.