April 22, 2022 | Winemaking | Team Member
Why El Dorado is our Home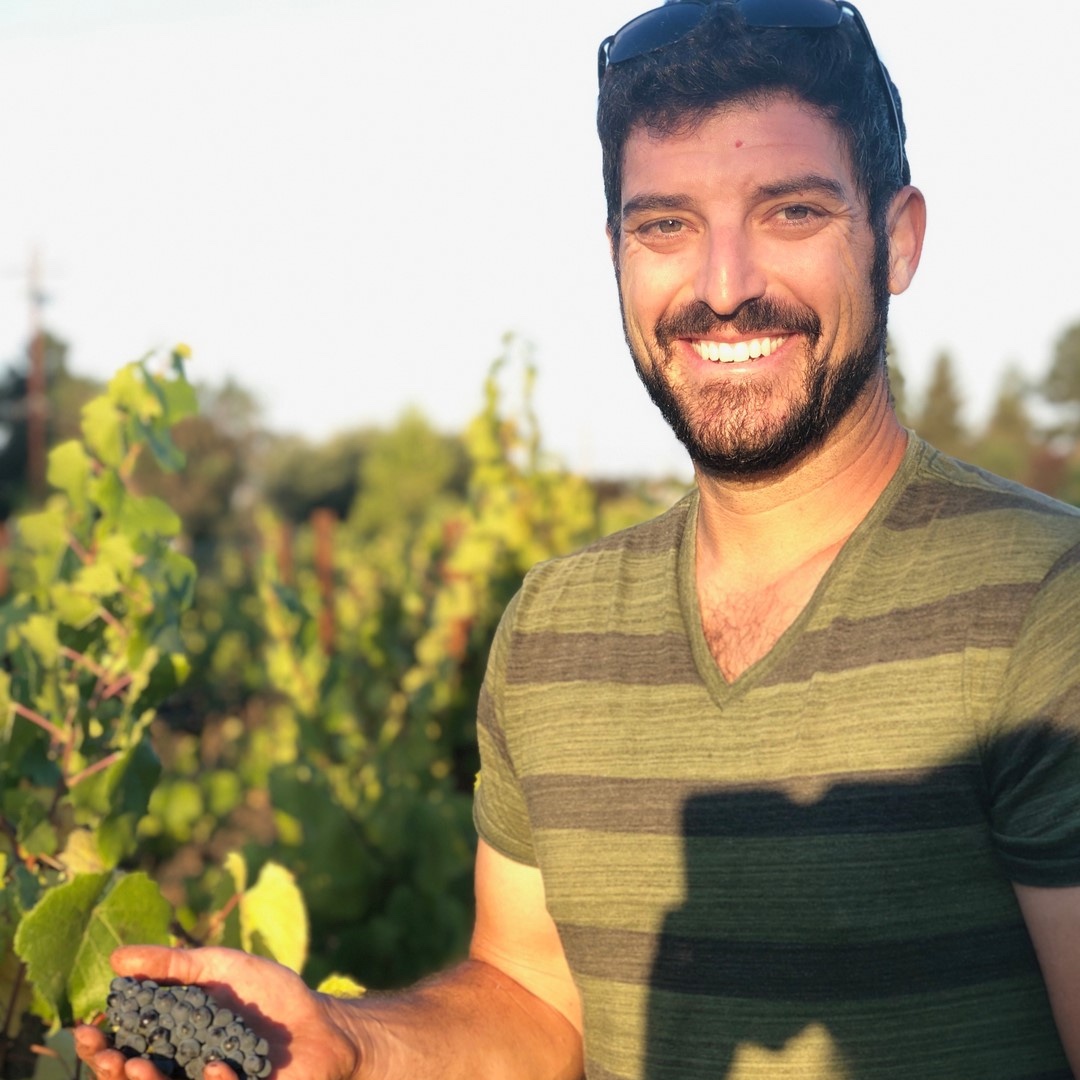 You may not know that we didn't get our winemaking start here in El Dorado County, but it's our home now. We relocated here in 2016 after getting our start out in more coastal regions like Santa Lucia Highlands, Monterey Bay, and Santa Cruz, near where we're originally from, and gained experience in the industry across other regions of California. Frankly, El Dorado wasn't really much on our radar at first, as it isn't for many who are more familiar with other, more famous, winemaking regions. However, when we started thinking outside of the box about how to produce the best quality wine affordably, and where we could raise our families in a great community, El Dorado came to our attention in a big way.
Many people assume because El Dorado is inland that it's harder to grow high quality grapes here, but we have something major working in our favor – elevation. Vineyards in El Dorado start around 1,200 feet and some are as high as 3,500 feet in elevation. Many of our vineyards are between 1,500 and 2,500 feet, with the Jodar Estate at 2,400. Due to our elevation we enjoy cooler temperatures, especially cooler nighttime temperatures, and cooling breezes off of the Sierra Nevada mountains. Because our vineyards are cooled by elevation rather than the fog of coastal regions, we receive more direct sunlight. Those factors help us grow grapes that ripen perfectly, with excellent balance for winemaking, such naturally high acidity to balance alcohol and tannins.
We also benefit from excellent soil for vineyards. Quite a bit of the soil in our region is formed from ancient lava flows. We have primarily soils comprised of fine-grained volcanic rock, decomposed granite and shale across our many microclimates. Each of those soil types offers good drainage and the essentials needed to grow rich, deeply flavored grapes.
Elevation coupled with the incredible diversity of microclimates that the mountains offer, including a range of soil types and exposures, allows us to grow a large variety of different wine grapes. Bordeaux varieties, Rhône varieties, Zinfandel, and a range of Italian grape varietals all do well here, in addition to Riesling and some Spanish varieties like Tempranillo. Some might disagree, but we think there are perfect microclimates for growing Burgundian varietals here as well, as evidenced by our spate of Pinot Noir releases this year!
We also love producing wine in a place that has a rich history and many opportunities for a modern winemaker. The first important vineyards were planted in El Dorado during the gold rush in the late 1840's by new settlers in the region as the gold rush supported the growth of many local industries. In the last half of the 19th century El Dorado was one of the major grape growing regions in California, but prohibition in the 1920's changed that and the region has slowly rebounded.
El Dorado was established as an American Viticultural Area (AVA) in 1983. AVA status is the main recognition of a region's ability to produce unique, high-quality wine. The designated area of the El Dorado AVA is bounded on the north by the Middle Fork of the American River, and on the south by the South Fork of the Cosumnes River. El Dorado, like many of the world's most famous winemaking regions, is influenced by the moderating effects of the rivers that run through it, and benefits from those watersheds.
We're only six years in here but looking forward to many more years of making wine in El Dorado!
Comments
Commenting has been turned off.
Sign Up For Our Newsletter
Keep up to date on the latest Myka Estates news! We promise to keep it interesting.