June 29, 2022 | Winemaking | Team Member
The King of Grapes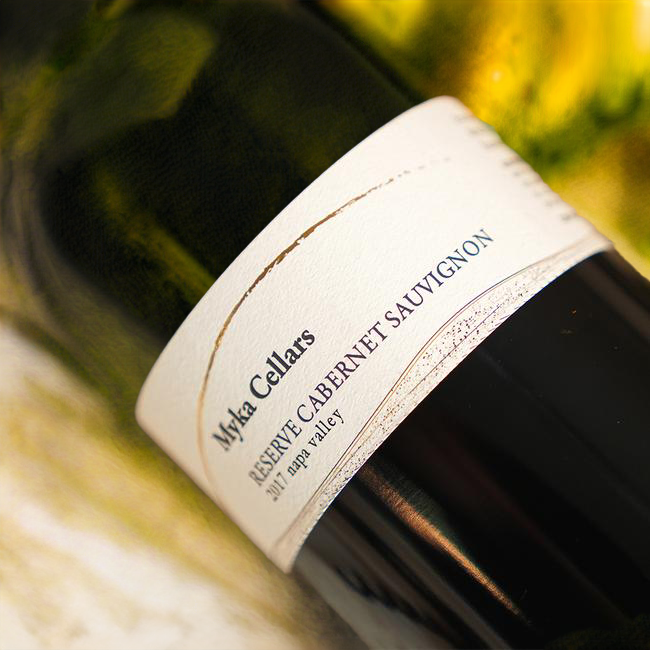 Here at Myka Estates our winemaker, Mica Raas, focuses primarily on French grape varieties produced with a nod to tradition and a profile that's friendly for the California wine palate. So, of course, that includes one of the most popular and famous wine grapes of all, Cabernet Sauvignon!
Many people love Cabernet Sauvignon because of its bold profile and age worthiness, making it one of the most widely planted wine grapes. From the winemaking perspective it is also relatively easy to grow and produce, making it a grape that can be grown in many different regions, though there are some areas where it really shines more than others.
Bordeaux, in Southeast France, is one of those regions and the region from which Cabernet first found fame and spread around the world. There it is one of the best known of what are commonly called "the Bordeaux grapes," including Cabernet Sauvignon, Merlot, Cabernet Franc, Malbec and Petite Verdot. Those five grapes are often blended in varying amounts depending on the sub region where they are produced. Sauvignon Blanc and Semillon are the main white grapes of Bordeaux.
Cabernet Sauvignon is a relatively young grape. That doesn't seem possible considering how immensely popular and well known it is, but it's true! When DNA technology improved significantly in the 1990's researchers at UC Davis discovered the grape originated in the 17th century as the product of a natural cross between Cabernet Franc and Sauvignon Blanc – yes, a white grape crossed with a red grape to create an even bolder red grape!
That fortuitous crossing produces wines that are full bodied with velvety tannins, depth, and layered fruit. It has an elegant structure of tannin and acidity rounded out with plush fruit notes of black currant, plum, cherry, blueberry, blackberry, coffee, subtle licorice and vanilla. When produced with care it is capable of great complexity with minerality, floral and herbal notes all contributing to the layers of dark fruit in its profile.
We grow and produce Cabernet Sauvignon here in El Dorado County where we benefit from our elevation's cooler nighttime temperatures to grow perfectly ripe grapes. We also still produce some examples from the famous Napa Valley wine region, which produces some of the best quality examples of the grape in the state. You might ask why Cabernet from Napa is so good? The Napa Valley is perfectly warm and not too hot, enjoying some moderating effects from coastal influences. This allows Cabernet to ripen fully but not become overly ripe.
Underripe Cabernet can contain high quantities of methopyrazines that smell like green bell pepper and which tend to fade as the grapes become riper. Overripe Cabernet can be too high in alcohol with cooked fruit flavors. The best regions, like Napa Valley, provide the climate for a perfectly ripe grape to produce wines with finesse and age ability.
Because Cabernet Sauvignon can produce wines of a relatively full body with significant tannins, it tends to be aged in oak barrels prior to release. The barrels contribute additional complexity with spice and vanilla notes while allowing the tannins to soften through controlled aging. Cabernet can age well in both French and American oak barrels, and Mica often employs a mix of both to create the most complex and balanced profile.
Cabernet Sauvignon is a versatile grape that tends to compliment many foods. It's no wonder this baby is a fan favorite. Of course the old reliable is a beef steak and a side of golden crispy potato fries, but have you tried it with dates stuffed with blue cheese wrapped in bacon? Or grilled eggplant and roasted veggies over a bed of couscous and arugula? The possibilities are endless!
Next time you're at the tasting room we hope you'll taste one of our Cabernets.
Comments
Commenting has been turned off.
Sign Up For Our Newsletter
Keep up to date on the latest Myka Estates news! We promise to keep it interesting.