August 11, 2020 | Winemaking | Team Member
Guide to Tempranillo Wine
So you are starting to explore a wider variety of wine than what is available in your local grocery store? You are craving something different and savory with a bit of flair? Tempranillo, Spain's king of wine grapes, is an excellent choice.
What is Tempranillo?
Tempranillo is a black grape variety widely grown to make full-bodied red wines in its native Spain. Its name is the diminutive of the Spanish temprano, meaning "early". This is a reference to the fact that this grape ripens several weeks earlier than most Spanish red grapes.
Tempranillo has been grown on the Iberian Peninsula sinace the time of Phoenician settlements. It is the main grape used in Rioja, and is often referred to as Spain's noble grape. For some time, Tempranillo was thought to be related to the Pinot Noir grape. According to legend, Cistercian monks left Pinot Noir cuttings at monasteries along their pilgrimage to Santiago de Compostela. However, ampelographic studies have shown no genetic connection between the cultivars.
Tempranillo often makes up as much as 90% of a blend, but it is not usually bottled as a single varietal. Being low in both acidity and sugar content, it is most commonly blended with Grenache, Merlot and Cabernet Sauvignon.
How does Tempranillo wine taste?
The most dominant flavors often include cherry, dried fig, cedar, and tobacco. Age impacts the flavors of Tempranillo, imparting juicy fruit flavors and heat. Really beautiful vintages feature deeper, darker fruit notes, dry leaves, and Tempranillo's signature leather flavors.
Pairing Tempranillo wine with food:
Tempranillo is famously paired with Spanish red meats and ham, but it is actually an incredibly versatile food wine that can match well with a variety of flavors that have depth like roasted vegetables, smoked pork or sausages, seasoned starches, hearty tomato pastas, and even some of your favorite Mexican foods.
Fall Colors: If you are like us and in love with fall foliage, then Tempranillo is a sight to see! It is one of the few varieties where the leaves turns bright red in the fall and it is easily one of the most beautiful sights in the vineyard.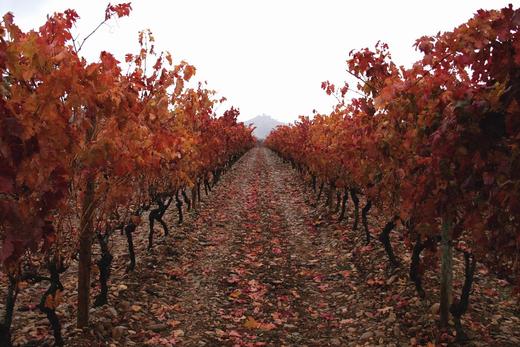 Comments
Commenting has been turned off.
Sign Up For Our Newsletter
Keep up to date on the latest Myka Estates news! We promise to keep it interesting.