October 22, 2020 | Marketing | Team Member
Top 20 Halloween Movie Picks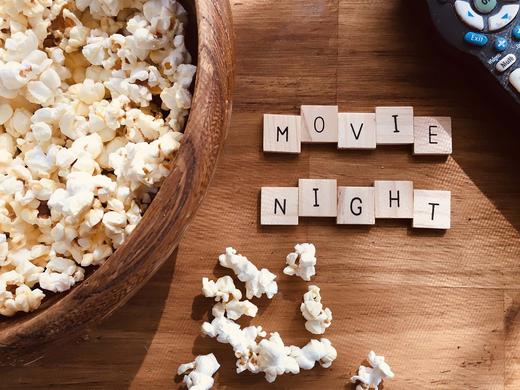 It's officially October which means we're in the full holiday season! If Halloween is one of your favorite holidays, check out our top 20 movies to stream.
Whether you like a good scare or you are more of a Disney lover, these movies will get the entire family in the spooky spirit. Grab your favorite wine and settle in for Halloween. We will also tell you which service you can stream these classics on. Enjoy!
Hocus Pocus (1993) Disney+ -

You're in for a night of fun with these 3 wild witches.

Halloweentown (1998) Disney+ -

A family favorite.

Beetlejuice (1988) Amazon –

What we would give to be able to haunt someone with Beetlejuice's help.

It's the Great Pumpkin, Charlie Brown (1966) Amazon –

Who doesn't love Charlie Brown?

A Corpse Bride (2005) Freeform –

Tim Burton knows how to make a Halloween hit.

Halloween (1978) Amazon –

This thriller will have you on the edge of your seat!

The Nightmare Before Christmas (1993) Disney+ -

Another Tim Burton classic.

Twitches (2005) Disney+ -

Tia and Tamera take the screen with their Halloween hijinks..

The Addams Family (1991) Netflix –

A great movie for the entire family about a rather…unique family.

Casper (1995) Amazon –

Remember this friendly ghost, one of our favorite Halloween classics!

Practical Magic (1998) Amazon –

A Halloween rom-com, what's better than that?

Ghostbusters (1984) Freeform –

Who you gonna call?!

Edward Scissorhands (1990) Disney+ -

One of Johnny Depp's classic roles.

Coraline (2009) Hulu –

An animated dark horror film.

The Craft (1996) Amazon –

A 90s classic.

The Crow (1994) Hulu –

A horror movie about revenge.

Child's Play "Chucky" (1988) Hulu –

The creepiest doll that has ever existed.

Scream (1996) Amazon –

That opening scene gets us every time!

I Know What You Did Last Summer (1997) Hulu -

One of the best thrillers from the 90's.

Mom's Got a Date with a Vampire (2000) Disney+ -

See what happens when two children set their mother up on a date.
Comments
Commenting has been turned off.
Sign Up For Our Newsletter
Keep up to date on the latest Myka Estates news! We promise to keep it interesting.